The Chocospherian

Incredible Chocolate News

November 19th, 2018
Written By: Joanne Kryszek, Chocosphere Co-Founder and Chocolate Goddess, and the Chocosphere Team
---
Incr'Edible' Chocolate Deals…
This is a very short newsletter to wish you a Happy Thanksgiving. We really appreciate our newsletter subscribers. It's our 20th year in business AND the day after Thanksgiving is BLACK FRIDAY. The Monday after is CYBER MONDAY!
And we want to let you in on a secret.
From Monday evening November 19th until Monday November 26, 2018, with just a few exeptions and rules, all orders placed online at our www.chocosphere.com retail web site will get a 10% discount off the value of products purchased. The discount does not apply to gift certificates, warm weather packaging, chocolate clubs and phoned-in / e-mailed orders. This promotion is for newsletter subscribers and only for orders placed by the customer on-line at our www.chocosphere.com retail web site. Here's the code and Happy Chocolate shopping!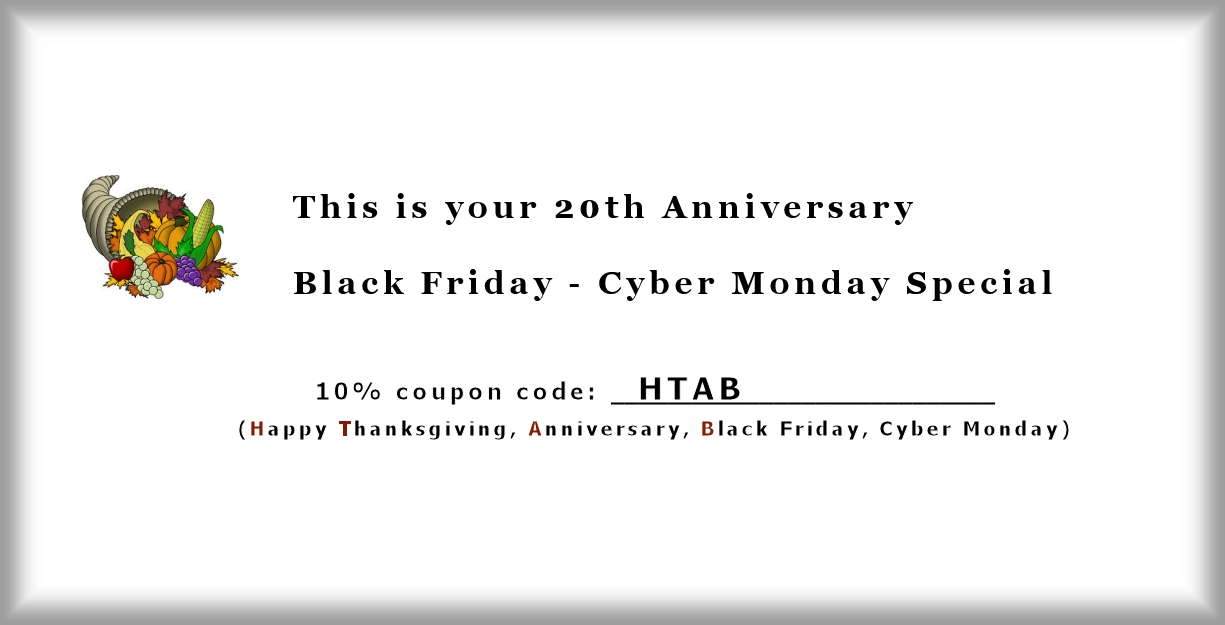 ---
Customer Service
Of course we are happy to help over the phone, but we do appreciate it when you place your order on line. It helps us give the most prompt and accurate service. And when you need help, we are here for you. There is generally someone answering the phones between 8:30am. and 4:30pm. Pacific Time, Monday through Friday, with the exception of commonly observed holidays.
There are five of us answering phones at Chocosphere, where we speak fluent Chocospherian. We try hard to answer all calls personally during normal business hours, but occasionally one slips over to voice mail. If you call and end up in voice mail, please leave a message. We will do our very best to call back promptly. If by chance you don't hear back from us in a reasonable time, please call again during our normal business hours.
We each have varying levels of experience. It is our goal to happily serve you the very best chocolate!!
Finally, and very importantly, our web site lists our service commitments as to when we ship an order based on when the order is placed. However, we certainly understand there are circumstances where you may want us to process an order faster, when you need your chocolate "now"! If you need your order shipped faster than our listed service commitment, please place your order online letting us know of your need in the "Comments" section, and then call us (503-692-3323 x 0 for Customer Service) to let us know. We can't guarantee early shipping, but we always try hard to provide chocolate happiness to our valued customers.
---
Newsletter
If you want us to send a copy as an email every time there is a new issue or to tell you about special offers, please create an account at chocosphere.com and check the newsletter box.
---
Topics:
If you have a topic you would like us to cover in the newsletter, please drop us a line: customer-service@chocosphere.com and we will be happy to include it in a future edition.
Contact us at 503-692-3323 and press 0 for Customer Service
Fax 503-692-1494